Rehearsals 07402 099134
Recordings 07958 920109
EVERYTHING VOICE
Voiceover recording
Podcasts
ADR
Audiobooks
Video Game Dialogue Recording
Sound Design

VOICEOVER / ADR FACILITIES
Our spacious and comfortable vocal booth is ideal
for long voiceover sessions. There is a separate
producer's gallery with line of sight and comms to
the vocal booth to maintain a Covid safe
environment. We run Source Connect Pro and
offer full "To Picture" recording and editing. We
also have ISDN facilities, Cleanfeed, Riverside,
RingCentral and Zoom options for remote dial in.
Recent clients include BBC, Channel 4, Sidney
Street, True To Nature, Endemol Shine, Tiger
Aspect, Viacom, Netflix and Warner Bros.
MIXING AND MASTERING
Using a combination of vintage outboard and
state of the art digital emulations, we can mix and
master your projects to broadcast perfection.
We run Nuendo 12 and ProTools 12 and can
import projects from most workstations using AAF
or OMF exports.


DENMARK
STUDIOS
Premier Recording, Live
Stream and Rehearsal Studios

RECORDING
Our voiceover studios in Berkshire have
been designed and purpose-built as
voice recording and audio post-
production facilities. We deliver
broadcast-ready mixes for
commercials, films, documentaries, TV-
series, radio, trailers, animations, video
games, ADR, IVRs and much more in
any format direct to your e-mail ready
for download immediately after the
session.
We're trusted by TV channels including
BBC, ITV, Channel 4, Channel 5, Viacom,
NowTV, Netflix and Warner Bros.
Recent projects include Sandman, The
Responder, Deadly 60, and we've
enjoyed working with some amazing
talents including Chris Barrie, Steve
Backshall, Ross Kemp, Mary Berry, Sir
Michael Parkinson, Anna Friel, Shaun
Evans and Bruno Brookes to name a
few.
Our spacious voice studio is linked to a
Producer's Gallery with display screens
and direct communications to the
talent booth. Our control room
combines high end digital interfaces
with classic analogue outboard gear,
together with an extensive collection of
microphones to suit every project.
Our producers are experienced in sync
to picture and broadcast post
pro/dubbing and we offer Source
Connect and Cleanfeed, Riverside and
RingCentral as well as ISDN and SKYPE
links for remote production dial-in.
Our studio is fully Covid Compliance,
offering dedicated spaces for talent,
directors and producers all with
direct line of sight of each other.
Contact Jeff on 07958 920109 or email
jeff@denmarkstudios.net


REHEARSALS
We have three live rooms are available
for rehearsals - all are clean, very well
equipped, and acoustically treated. The
Red Room is perfect for long writing
sessions, and the Blue Room mimics the
acoustics of a live venue. The White
Room is smaller and suits groups of 4-5.
All rooms comprise ample guitar amps,
bass amps, full drum kit and 8 channel
PA. Our rehearsal space works well for
bands, drama groups and solo artists.
Established in 1997 - Berkshire's longest
serving studio space
Contact 07402 099134
or email rehearsals@denmarkstudios.net
to book

THE BLUE ROOM
Lively and dynamic sounding, and equipped
with a 5 piece Sonor Force 2005 drum kit, 2 x
Marshall AVT150 heads and 4x12 cabs, Trace
Elliot bass combo,
8 channel 600w Mackie PA and an upright
piano.
Rates for:
£10 per hour Mon - Fri before
6pm
both rooms
£12 per hour Sat & Sun
before 6pm
£15 per hour after 6pm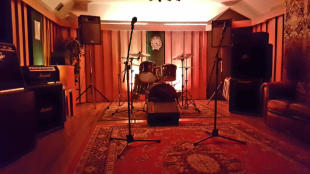 THE RED ROOM
Acousticaly very controlled with decoupled walls
and a floating floor, and designed to feel like a
comfortable living room - this is a great room for
writing and perfecting new songs. Equipped with
a 5 piece Pearl Export kit, Marshall JCM900 with
JCM 800 cab, Marshall AVT150 plus 4x10 cab,
Peavey Mark 4 Bass head and 4x10 Ashdown Cab,
and an 8 channel Laney PA. Additional guitar amps
are available on request.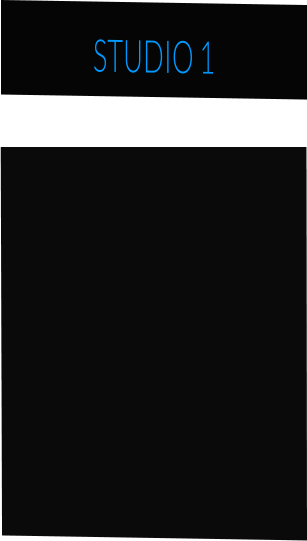 FOCAL BeTwins AND HHB CIRCLE 3 MONITORS
MOTO 24i/o x 2 INTERFACE (48 CHANNELS IN /
OUT)
SOUNDCRAFT GHOST 32 CHANNEL
ANALOGUE DESK
DAV BG1, AUDIENT ASP008 AND FOCUSRITE
PREAMPS
NEVE 33609 AND 2X WARM AUDIO 1176
OUTBOARD COMPRESSORS
SOFTUBE CONSOLE ONE SSL G SERIES
EMULATOR
FOCUSRITE LIQUIDMIX
LEXICON REVERBS (HARDWARE AND
SOFTWARE)
HEARBUS MIX HUB AND 4 X HUBS FOR
HEADPHONE MIXES
CUBASE 6, PRO-TOOLS 11 AND SONY VEGAS
14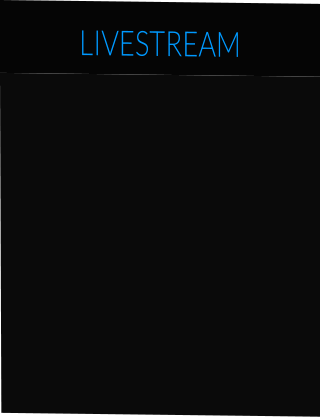 In these times where traditional venues are
closed we have launched our virtual venue
featuring 8 x 1080p UHD cameras,
professional ATEM TV mixer and full audio
desk mix. Shows can be ticketed or free to
view, and our initial shows have been well
received. For more info go to
www.live.denmarkstudios.net